Church Locations & Pastors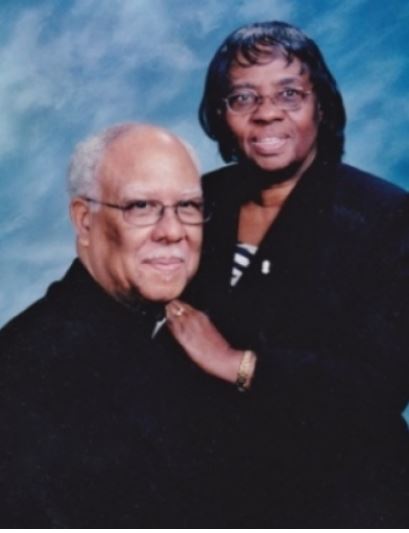 *RETIREE BISHOP JAMES E. MCKNIGHT, SR.

Bishop James E McKnight, Sr & Mo. Jessie McKnight


Bishop James E. McKnight is a life-long resident of Gainesville, Florida. He has been married to Mother Jessie M. McKnight over 59 years. They have three sons: James, Jr., John and Jonathan; and one daughter, Janice. He has eight grands and four great-grandchildren. He was born into the Church of God by Faith and became a full-pledged member in June 1953.

Bishop McKnight graduated from Lincoln High School and also attended Florida A & M University in Tallahassee, Florida. He was also called to serve the U.S. Army during the Korean War and received special training as a sergeant in the Intelligence Division.

He then attended Leadership Training at a seminary school in Meridian, Mississippi and received training to become an ordained minister of the Church of God By Faith in 1957. He taught minister's training class at Matthew Scippio Academy and later received an Honorary Doctoral Degree.

Bishop McKnight was first appointed as a deacon in 1957 for one month under the leadership of his father, Elder H. A. McKnight, Sr. He was appointed Senior Pastor of Gainesville but also pastored in Hopewell, Hawthorne, Raleigh and Gainesville #2. He has faithfully served as Senior Pastor of Gainesville Church of God by Faith for over 50 years.

In December 1960, Bishop McKnight was appointed Executive Secretary of the Church of God By Faith, Inc. and held that position until 1984. He was then appointed Assistant Bishop of the Church of God by Faith in August 1970, and held both the position of Executive Secretary and Assistant Bishop until 1984. He was appointed Presiding Bishop in 1984, and served until December, 2014.

Bishop McKnight was also very involved in his community and has served as a Board Member of the Eastside Clinic and Development Project and the Black on Black Crime Task Force for many years. He was also instrumental in providing shelter to the residents of a major apartment community that was displaced by fire. He has received several awards as a distinguished leader in the Gainesville Community and is highly respected locally and throughout the National Church.